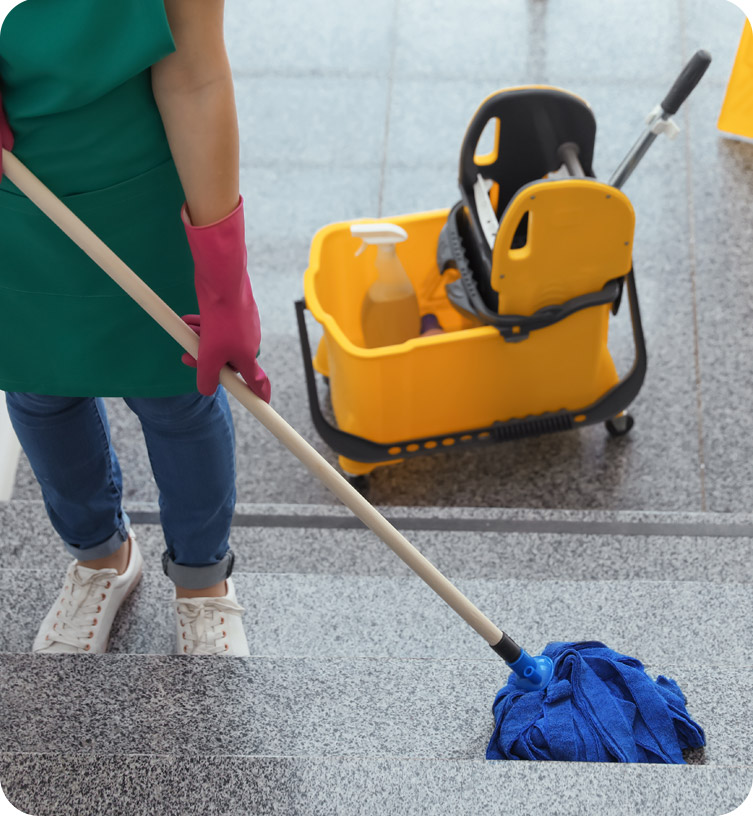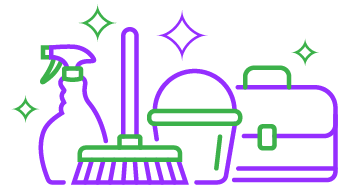 Office Deluxe Deep Cleaning
We understand that the health and safety of your employees and customers is important to you, and to ensure your office or business has a fresh, clean glow they will notice and appreciate, we provide our signature Office Deluxe Deep Cleaning package. Deep Cleaning services go beyond the services of our Monthly Maintenance Cleaning with things like a dusting of ceiling lights, cleaning windows and windowsills, or shampoo of carpeting. Every business has different needs, so we will tailor our services to suit yours! The Deluxe Deep Clean can be booked as a one-time clean, or as a quarterly or semi-annual service. Contact us today to schedule an on-site estimate.
All Rooms:
Baseboards dusted
Baseboards wet wiped
Walls dusted
Blinds dusted
Blinds wet wiped (optional)
Furniture dusted
General straightening
Lamps dusted
Upholstered furniture vacuumed
Floors vacuumed/mopped cleaned
Ceiling fans dusted
Light fixtures dusted
Light fixtures wet wiped
Pictures/mirrors cleaned
Trash emptied
Windows cleaned
Windowsills dusted/Wet wiped
Woodwork/Doors dusted
Woodwork/Doors wet wiped
Kitchen:
Appliance exteriors cleaned
Cabinet exterior cleaned
Countertop/Sink cleaned
Microwave exterior/interior cleaned
Table/Chairs dusted
Interior Oven (optional)
Bathroom:
Cabinet exterior cleaned
Countertop/Sink cleaned
Fixtures cleaned/shined
Shower/Tub cleaned
Toilets cleaned/sanitized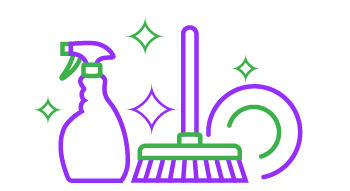 Office Maintenance Cleaning
Maintain the glow and freshness of the Deluxe Deep Cleaning with our Monthly Maintenance Cleaning service. With this service, we will come in at a regular cadence of your preference to keep your office or business tidy and safe.
Contact us today
to schedule an on-site consultation and estimate!
All Rooms:
Baseboards dusted
Blinds dusted
Cobwebs removed
Floors (Vacuumed and/or Mopped)
Furniture dusted
Lamps dusted
Light fixtures/Ceiling fans dusted
Pictures/Mirrors cleaned
Stairs (Vacuumed and/or Dusted)
Trash emptied
Windowsills dusted
Kitchen:
Appliance Exteriors Cleaned
Microwave Exterior/Interior Cleaned
Countertop/Sink Cleaned
Bathroom:
Countertop/sink cleaned
Fixtures cleaned/shined
Shower/tub/tile cleaned
Toilets cleaned/sanitized
Towels neatly folded/hung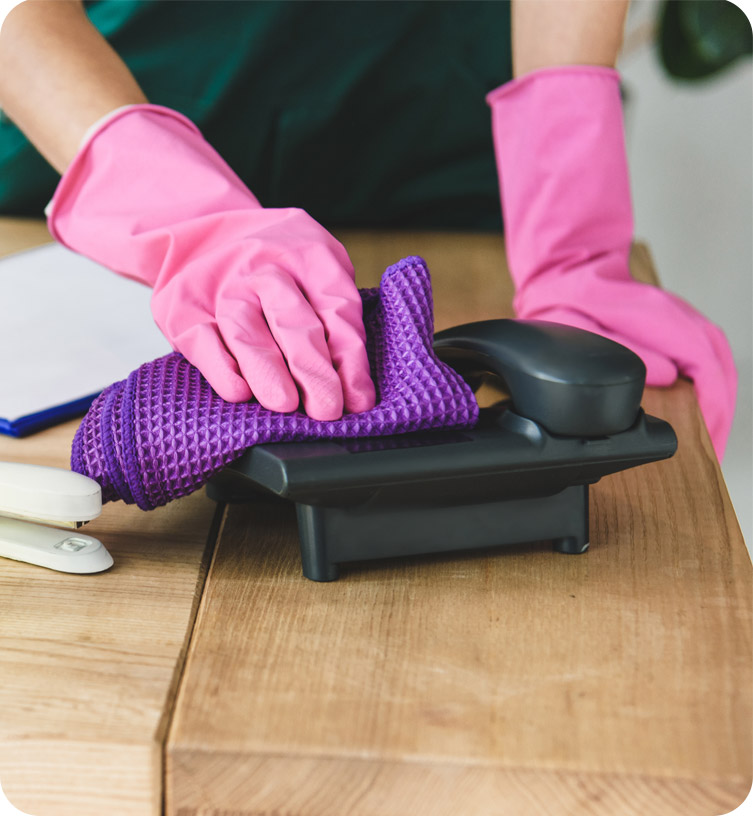 * We do not climb higher than a 3-step ladder. Higher items will only be dusted w/ an extension duster we cannot move furniture, but we will try to reach under visible places either by hand or with an extension duster. Most homes have at least one chandelier or vaulted ceiling fan that we cannot reach by hand.
**In order to provide the highest quality cleaning, we ask that you provide a reasonably clutter-free home by picking up clothes, toys, etc. If excess clutter is present, we do our best to clean around these areas. We do not clean the following: display areas such as Lego's, electronics, diaper genies, pet waste or dishes.
Cancellation/Lockout Policy:
Please note that if service is cancelled with less than 24 hours' notice, we are unable to access the home upon arrival, or are turned away at the door, a cancellation/lockout fee equal to half the service price will be charged to the card on file.